Event period

2016.03.24 - 04.19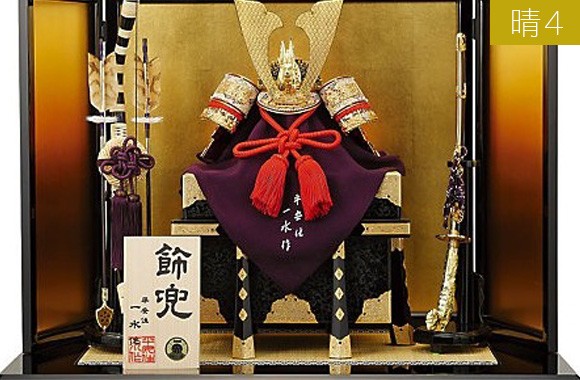 Ginza Mitsukoshi launched the Mitsukoshi Special Selection: Preorder sale of Gogatsu Ningyo on March 6 (Sun). Gogatsu Ningyo refers to samurai dolls displayed in May to celebrate Boys' Day.
The custom of displaying samurai armor and helmets and samurai dolls on Tango no Sekku (Boys' Day) is said to have been started by samurai in the Edo period (1603-1868).
As the shobu (菖蒲, meaning iris) of shobuzake (sake with iris roots) drunk on Tango no Sekku is a homonym for shobu (尚武), which means to "respect the brave spirit of the samurai," people started to display samurai armor and helmets that symbolize the strength and protective power of samurai on Boys' Day, out of a desire to encourage the healthy growth and success of boys.
Nowadays, parents display samurai dolls in addition to armor and helmets, hoping to raise their children successfully and to protect them from accidents and illnesses.
Celebrate Boys' Day with the gorgeous, traditional beauty of these dolls that harmonize well with modern rooms filled with different atmospheres.
Mitsukoshi Online Store also has the following page: Mitsukoshi Special Selection 2016: Gogatsu Ningyo.
Online sales period: January 20 (Wed), 2016 to 10:00 a.m. on April 20 (Wed), 2016
1st period: March 6 (Sun) to 15 (Tue), 2016
2nd period: March 24 (Thu) to April 19 (Tue), 2016
■Ginza Mitsukoshi 9th floor, Ginza Terrace/Terrace Room